Websites > Modulonyx
Modulonyx website is the official repository of modules for Onyx.
Be a hunter and get the modules you are interested in. By deploying modules in your Onyx, you will customize on your own way Onyx.

Then, Onyx can become a GUI application or an application server (database, http server ...).
Be aware that Onyx respects a tree-based architecture, meaning that if you take a module, you will need to also have the parent module (Top modules under Onyx are from the type ONYXJAR).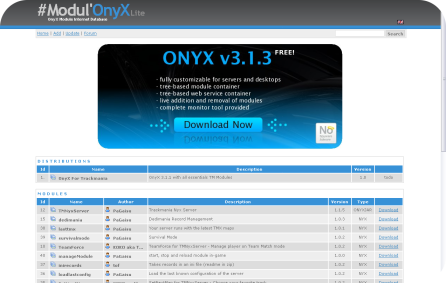 Click on the picture to be redirected