Onyx v3 > Download
You can download the latest version here or directly from the Modul'Onyx repository.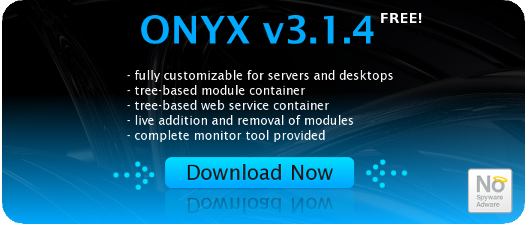 Some other Onyx distributions with modules already deployed exist into the Modul'Onyx repository. For example, the Enterprise distribution contains a http server (Tomcat) and a database (Derby). So, it is ready for your server environment.

If you have some other distribution to share with the commmunity, please contact us.